Whew, it's good to be back! I ended up taking a lot of December and the entire holiday season off from T2T blogging because I just couldn't keep up with everything. I missed the blog and my readers, but sometimes you just gotta do what you gotta do. I know, I just made the grammar police reach for their ticket books with that "gotta" stuff.
Let's get back int he T2T groove with a brand new Transformation Tuesday project.
Linn and her husband, from
The Home Project
, have been transforming their kitchen and she wanted to share one of their furniture makeovers with my T2T readers.
She transformed this kitchen cart: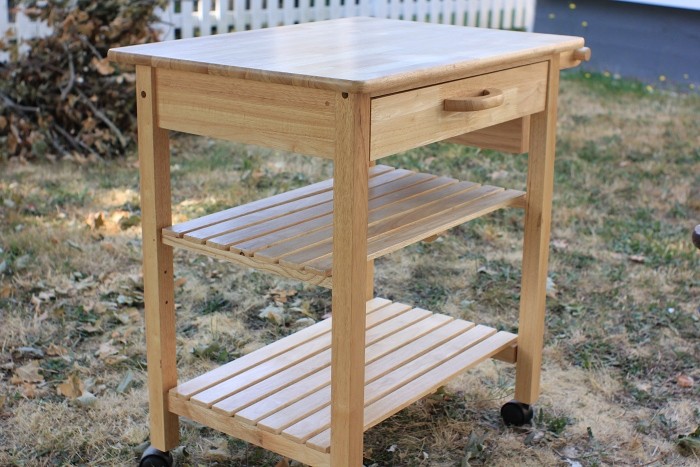 Into this: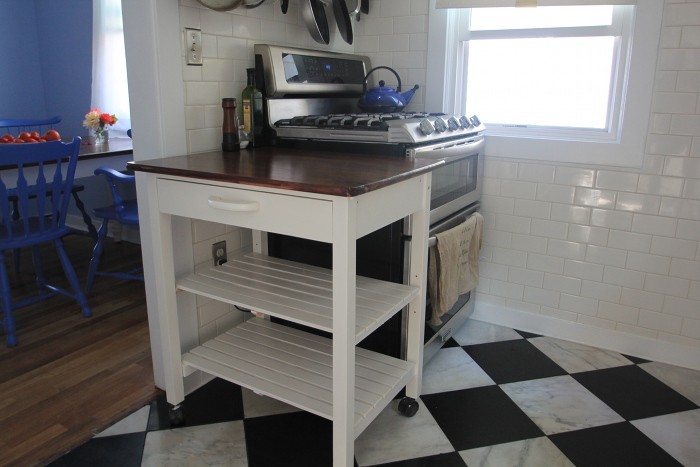 Isn't that cool? Here's what Linn says they did:
"We sanded the cart lightly, then painted the base an antique white semi gloss paint (the same paint as we refinished our kitchen cabinets in) and stained the top a red mahogany stain. After a few finishing coats of polyurethane on the top, and a new towel bar on the side, it feels just like new!"